Frien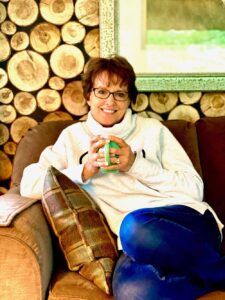 d,
Thank you to those who have given already and to those who will push us over the top.  I've been working so hard on getting everything fixed and upgraded.  Even though we are not to the financial goal yet, I have begun paying and hiring folks.  We just put a deposit on the new website minutes ago.  I am paying Peter, the hero who helped get my current site up and running on Monday.  Peter, the check is in the mail lol.  The upgrade to the email has been purchased and set up.  This will begin on Sunday and the security for the website is about to be paid for the next year.
I take getting God's Word out daily very seriously.  For ten years I have been doing this every day.  Bill and I realize how important this fundraiser is, that is why we put in $1,000 at the beginning.  We try to personally take care of most of the costs for Chocolate and God but this time it's beyond our means.
The deadline to have the money in for all of what has been mentioned is Monday evening.  We are only $500 away from the full need being met.  Would you make a gift of any size?  If you can do a $100, I'll make sure you get my latest book.  In all honesty, every size gift is needed.  Your investment in Chocolate of God will ensure women around the world will receive God's Word in their inbox each morning.
Thank you so much in advance.  I am so grateful for wonderful friends like you.  You can give below in a few different ways.  Monday is our deadline so pray with me that the final $500 comes in.
You can give in the following ways.
On any credit card and Apple Pay – CLICK HERE
Paypal – paypal.me/chocolateandgod
Venmo – Janet-Scott-11
Thank you in advance for your support.  Together we will reach women around the world for Christ.
God bless,
Janet Scott