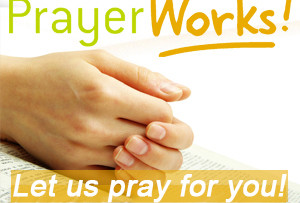 Could you use prayer today? Take a minute and post your prayer request so others can begin to pray for you right now. You'll find comfort in knowing that ladies from around the world are praying for you on this Wednesday. Take one minute and post your prayer need. We care and we are standing with you.
No one knows who you are.  Your name is not shown or your email address.  If you want to be notified each time someone prays for you that will happen through email but that is up to you.  Again, no one ever see's your email address.  I just find it encouraging to know others are praying for me.  If you don't want to be notified you can simply come back to your prayer request and look at how many people have prayed for you, it's listed under your post.
Ladies, please pray for those requesting prayer today.  Click below their post, "I prayed".  Have a great Wednesday and remember, the best is yet to come.  
CLICK HERE
to post your prayer request.  Please share with others that this is available.
God bless,
Janet Scott