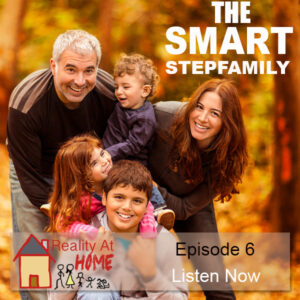 Discover the Keys to a Healthy Stepfamily
Join Janet Scott and her husband along with leading stepfamily expert Ron L. Deal as he reveals the seven fundamental steps to blended family success and provides practical, realistic solutions to the issues you face as a stepfamily. Whether married or soon-to-be-married, you'll discover how to
· Solve the everyday puzzles of stepparenting and stepchildren relationships
· Communicate effectively with an ex-spouse
· Handle stepfamily finances confidently
· "Cook" your stepfamily slowly rather than expect an instant blend
This revised and expanded edition has updated research and two new chapters with even more real-world advice on to
pics such as stepsibling relationships and later-life stepfamilies.
For more information check out Ron's book and web site.  http://www.familylife.com/blended
Ron is a marriage and family author, conference speaker, and therapist. He is Founder and President of As For Me And My House Ministries, LLC (www.RonDeal.org) and now serves as director of FamilyLife Blended.
Ron is author of The Smart Stepfamily: Seven Steps to a Healthy Family (and DVD series), The Smart Stepmom, The Remarriage Checkup: Tools to Help Your Marriage Last a Lifetime and The Smart Stepdad. His latest book is Dating and the Single Parent. A recognized expert in marriage and blended families, Ron is a member of the Stepfamily Expert Council for the National Stepfamily Resource Center, and is a Licensed Marriage and Family Therapist and Licensed Professional Counselor with nearly 25 years experience in local church ministry and family ministry consulting. He is a featured expert on the video curriculum Single and Parenting (2011, Church Initiative).  CLICK HERE TO LISTEN OR HIT PLAY BELOW